Winged Crystal Heart Necklace
💯100% Satisfaction Guarantee
📦Free Shipping on Orders $35+
Be an angel in someone's life.
Over 5000 sold! 40% OFF this week!

The Winged Crystal Heart Necklace is one of our most cherished pieces of jewelry.
Heart-shaped Swarovski Crystal wrapped in a wing says I will be always there to protect you.
With it, you can be assured that you are enjoying a premium quality piece of art made from solely the best materials at only a fraction of the rate you'd pay for any other pendant that compares.

This extraordinary Rhodium-Plated Pendant Necklace is a perfect gift for the angels in your life.

Material:  Original Swarovski Crystal 
Pendant Size:   2.45×2.3cm
Chain Type:   Box Chain
Metal:  Rhodium With White Gold Plated
Comes Ready to Gift in Jewelry Box.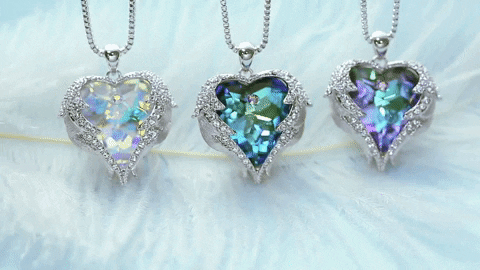 ---